Zegaa Nigeria Enterprises.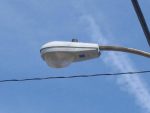 Zegaa Nigeria Enterprises.
Zegaa Nigeria Enterprises is an indigenous Company incorporated with Nigeria Corporate Affairs Commission in the year 2008 (BN 2075829) pursuant to the Company and Allied Matters Act, 1990. The Company's object clause among other is to provide delivery business and do businesses in the sector, of electrical, constructions, general contractor and consultancy. In our procurement business we provide superlative sales and services to companies and individuals to assist our clients procure and get good quality services to the best industry in the world.
We render services to our customers as generally contractors and supplies of material such as Electrical and safety environmental equipment's. Note all we supply is original which passes through quality..
Send Message to listing owner
Zegaa Nigeria Enterprises.