Marana Global Services Limited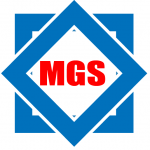 Marana Global Services Limited
MARANA Global Services Limited is a competent company duly registered under the Companies and Allied Matters Act to provide Safety and Environmental training and services in Nigeria.
Following the incorporation in year 2015, the company has been committed to her vision and policies, as well as continuous improvement to guarantee best quality service delivery at all times.
As proof of our relentless efforts in building capacities for better performance, MARANA has gained corporate membership with the Institute of Safety Professionals of Nigeria (ISPON). We are also affiliated to the Nigerian Red Cross Society, the Nigerian Institute of Science Laboratory Technology, and International System Safety Society.
Apart from the specially designed training courses by MARANA, we also offer ISPON courses in three States in Nigeria, comprising Rivers, Imo and Delta States.
Our services cover various industries in the public and private sectors, including but not limited to the Oil & Gas, manufacturing, construction, pharmaceutical and maritime.
MARANA Global Services Ltd has well trained and competent personnel to provide professional services that are safe, quality and reliable at all times.
Send Message to listing owner
Marana Global Services Limited