Kazvance Concepts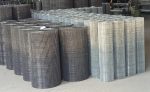 General Supplier, Procurements & Sub – Contractor Services, Importer & Exporter.
Company: Kazvance Concepts
Tel/Whatsapp: 0703 187 0231
Email: kazvance1@gmail.com
Company Background
Kazvance Concpets has solid experience in this industry. We are dedicated to upholding our company values and delivering the greatest possible experience to our partners.
Kazvance Concepts (KC) is a fully licensed supplier and a general contracting and sub-contracting company operating in Lagos State. We are capable of supporting both government, non-governmental, private and commercial procurements (supply) projects from planning through execution and completion.
We started our journey with a commitment to building trust between our clients and our team above all else. This focus has allowed us to build great relationships and great supply/procurements trends for years.
KC is a one stop shop for all procurement needs; we pride ourselves on our supply abilities in diverse range of products not limited to the one mentioned. Our broad capabilities and diverse range of supply have allowed us to provide for a wide array of clients, ranging from private individuals to public organizations.
We offer total solutions for all your needs ensuring that you get best quality products at very competitive prices.
Products contract and supplies capability are but not limited to:
• Stainless & Galvanized wire mesh, plates & rods
• Scaffolding net, BRC, wire net & barb wire.
• Rope, Nylon, German floor & gum nylon
• Fishery netting
• Hardware & Power tools.
• Cutting, Grinding & Diamond Disc, wrench & ratchet
• Electrodes
• Nails, Bolts & Nuts
• Roofing (waterproofing), roof- ing membrane, Felt & Bitumen.
• Tarpaulin
• Heavy duty hose, industrial & water hose
• Stationaries
• Chemicals, cleaning materials & paints
• Oil & hydraulic seal
• Hydraulic filter, oil & air filters
• Hydraulic belts, Con- veyors belts.
• Sales, repair & build of hydraulic hose
• Distribution, maintenance & changeover of industrial panel
• Electrical appliances
• Electric fencing, con- centiner & barb wire.
Our team has significant experience in supplying material goods in large quantity and has a successful track record. We pride ourselves on delivering only the best results for our clients so that they see an increase in productivity that has lasting results for their business.
Company's Certifications
We are fully licensed registered company and operates as a procurements company to source & supply materials goods and services as well as import and export of general goods.
Proposed Solution
We've developed a seamless transition process for deployment of purchased materials that will allow you to onboard without stress or delay. Our dedicated internal team will work with you to establish a specific timeline for complete deployment of goods purchased, and will support you throughout the transition process.
We will work closely with you to build and fulfill the needs of requested project in a very short time. We will do this by establishing clear goals and a comprehensive solution based on your needs.
Send Message to listing owner
Kazvance Concepts