Excelsiors ProMedia Limited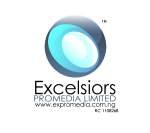 Excelsiors ProMedia Limited
Excelsiors ProMedia Limited also known as ExProMedia is a professional Web Development & Creative Agency that is dedicated to providing its clients with Web Base related services, Corporate Branding Services & Core ERP Solutions.
We offer complete end-to-end and cost-effective solutions in the most advanced internet projects including web application and design to customers from every works of life.
Together we offer creative and diverse digital solutions to help brands thrive online and offline. We are very passionate about your dream of having a clean and simple brand or design that we also are proud of.
Send Message to listing owner
Excelsiors ProMedia Limited