ENERGY AND MINERAL RESOURCES LIMITED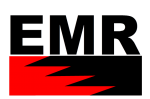 ENERGY AND MINERAL RESOURCES LIMITED
EMR is a consulting firm providing independent commercial and technical advice to companies in and associated with the Oil and Gas, Solid mineral and Water development industry.
Vision: to metamorphose into "the service provider of choice" in the West African sub-region, we look after our clients and focus on executing our services well – with the vision of being the best in our field.
Mission: to provide clients with cost effective solutions, leading to an increase in ore (hydrocarbon) reserves and recovery efficiency in a timely and safe manner. We emphasize our flexibility and willingness to provide services at client selected locations and we maintain a strict code of confidentiality on all our projects.
Send Message to listing owner
ENERGY AND MINERAL RESOURCES LIMITED