ANDRONICUS CONSULTING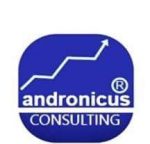 Andronicus Consulting is a human resources business management firm founded in March 2016, with key focus on
modern recruitment and selection processes.
Unlike the traditional boards, users can search for prospective
candidates and career opportunities.
We work smart to ensure that access to suitable and qualified candidates for businesses are made possible.
We pride ourselves as the right search engine for you.
Send Message to listing owner
ANDRONICUS CONSULTING