Akuchinyerenwata oil and gas Limited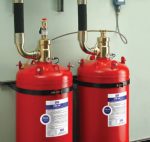 Akuchinyerenwata oil and gas Limited
Akuchinyerenwata Oil and Gas LTD is a registered company with CAC (RC NO. 1406101). It is an integral part of Akuchinyerenwata Group of Companies which are into different sectors ranging from oil and gas, fire fighting equipments and cosmetics. Our company has been in operation for some years now and has accomplished a feat in quality product delivery and good services. AOG poses a pool of expertise who has the educational capacity and technical capability to manage any product brought to our desk.
The General Managing Director
Ogbonna S. O. the GMD of Akuchinyerenwata Oil and Gas is a highly educated and experienced Nigerian professional in oil and gas sector and has a great capability to plan, design, install, train, manage and profer consultative recommendations in fire safety sector, as he has been into the field for over twelve (12) years. He has indulged in so many field activities with several reputable companies from planning phase to execution stage of those projects. His company has procured hundreds of contracts from numerous companies, which include security firms, factories, industries, financial institutions, different offices, estates, households etc.
We are the leader in safety generation and one of the Nigeria best supplier of fire fighting equipments such as fm-200 fire suppression systems, Fire hydrant pumps, Fire alarm systems, Fire extinguishers, Fire trucks, NOVEC 1230 fluid gas, e. t. c.
Send Message to listing owner
Akuchinyerenwata oil and gas Limited