PR24 NIGERIA LIMITED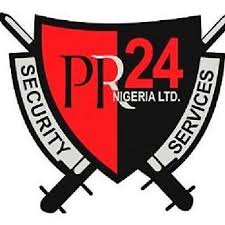 About Us:
PR24 Nigeria Limited is a 'Category A' licensed African-focused turnkey provider of risk management and security services. We incorporate pre-emptive contingency planning, reporting, countywide threat level assessment, risk mitigation advisory, as well as deployment of the well trained and multi skilled responders tailored to the unique need of each client. From the installation of appropriate security equipment's to the deployment of the correct team and complementary process.
Our uniformed security personnel help businesses to protect their people and assets whilst aligning with the clients' set goals and objectives. At PR24 Nigeria, we prioritize your corporate objectives and align our clients' team to your pursuit of value.
MAIN GUARDING SECURITY
Our Guarding services focuses on:
i. Man Guarding and Outsourcing Services
ii. Access and Regress Management Control Systems
iii. Risk Management Consulting
iv. Electronic Security and CCTV
v. Journey Management
vi. Tracking & Telematics
vii. Advanced Generator Monitoring and Control
viii. Alarm Security System
ix. Crime Prevention and Environmental Design Advisory
x. Event and Special Project Security
Send Message to listing owner