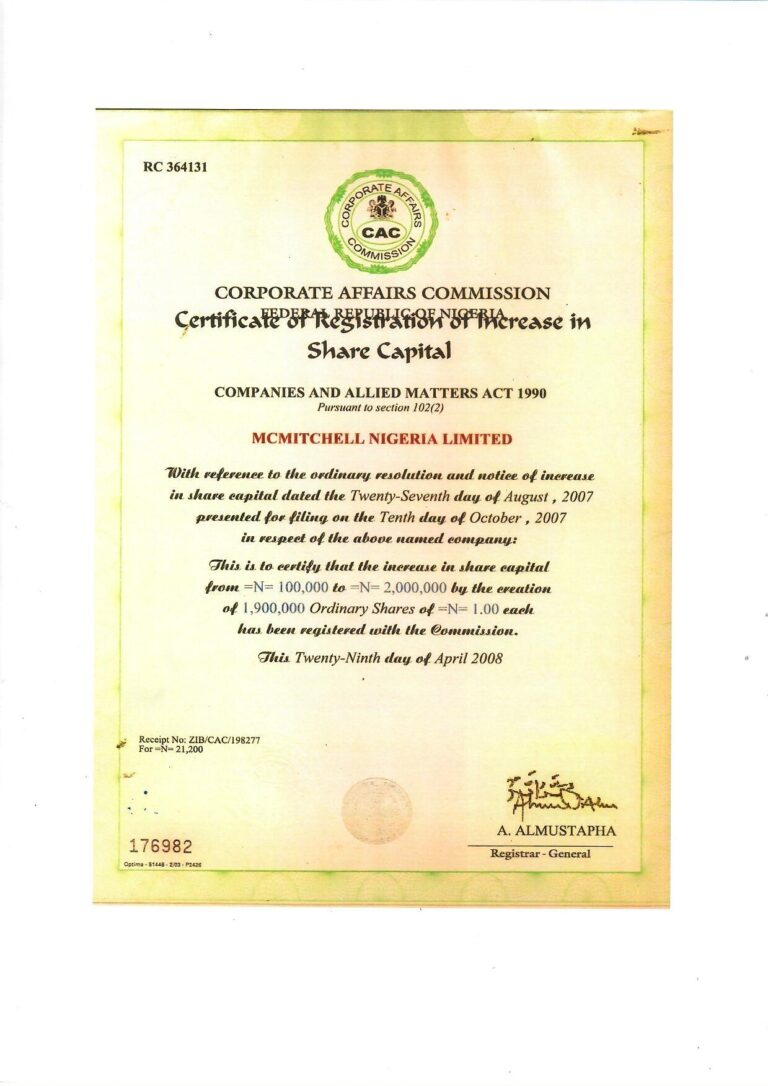 About Us
MCMITCHELL NIGERIA LIMITED was incorporated in September, 1999 to provide excellent and unparalleled Services in Constructions and Engineering Services.
SCOPE OF SERVICES
Our exclusively engineering focus which is backed by a team of highly motivated professionals cuts across the broad spectrum of these engineering disciplines:
A. CIVIL ENGINEERING AND ROAD CONSTRUCTION:
1. Design and construction of Roads, bridges, Culverts, Drainages,
Earth dams, Irrigation works, steel reinforced and pre-stressed
concrete structure, etc.
2. Site investigation, geophysical studies, soil and rock mechanics,
foundation analysis and design, etc.
B. BUILDING ENGINEERING AND CONSTRUCTION:
1. Design and construction of residential buildings such as estates,
hostels and general residential houses
2. Design and construction of commercial buildings such as hotels,
shopping malls, hospitals, schools, plaza, etc
3. Design and construction of industrial and religious buildings such as
churches, mosque, factories, parks, etc.
C. ELECTRICAL & POWER SYSTEMS ENGINEERING:
1. Electrical design and installation of residential, commercial and
industrial buildings
2. Design and installation of transformer substations at all voltage levels
3. Design and installation of MV and HT panels and equipment
4. Design and construction of high tension and transmission line towers to any voltage level
5. Urban and rural electrification, town distribution networks, injection substations, etc
6. Design and installations of extra low voltage equipment and systems such as fire detection and alarm sounders, CCTV and surveillance system, PABX and intercom systems, etc
7. External line plant.
D. MECHANICAL & PLUMBING SYSTEMS ENGINEERING:
1. Plumbing design and installations in residential, commercial and industrial buildings
2. Design and Installations of safety and firefighting equipment and accessories such as water sprinkler systems, hose reels, water hydrants, FM 200, etc
3. Design and installation of elevators and escalators
4. Design and installations of sewage treatment plants
5. Installations and servicing of generators
E. SOLAR & RENEWABLE ENERGY SOLUTIONS:
1. Design and installation of solar power and energy in residential, Commercial and industrial buildings
2. Design and installations of inverters and hybrid energy systems
3. Design and installation of solar farms
F. WATER, ENVIRONMENTAL & SANITATION ENGINEERING:
1. Drilling of boreholes
2. Urban and rural water reticulation and distribution
Send Message to listing owner