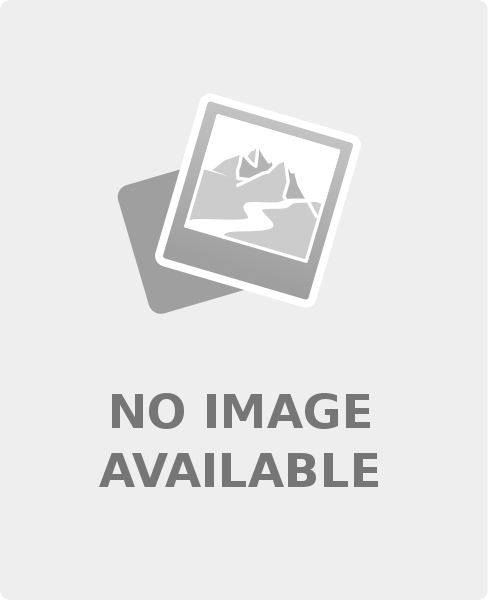 About Us
CMSEAL International Ltd is an indigenous multi-disciplinary Architecture, Engineering, Surveying, Project management and construction firm established through collaborative efforts of seasoned and experienced Nigerian professionals drawn from various industries to provide world class services beyond imagination to corporate bodies (Public & Private Sector) and individuals at competitive offer globally.
CMSEAL International Ltd is duly registered with Corporate Affairs Commission of Nigeria (CAC) as Private Company limited by shares.
Our organization depends on customers and therefore we understand current and future customer needs, we meet customer requirements and strive to exceed customer expectations. Our team includes experienced professional staff, partners and qualified foremen, technicians, masons, carpenters, iron benders/ welders, pipe fitters, apprentices and laborers e.t.c– all focused on one goal, that the services rendered exceed customer expectations in timely, safely and cost effective manner. In other word, at Cmseal International Limited "Customer Satisfaction is our Main Concern".
Our vision is to "be known as one of the leading Quality Services Providers globally in Architecture & Engineering Design, building Construction & Infrastructure development , land Surveying & Geoinformatics, Subsoil Surveying/Soil analysis, Quantity Surveying, Project Management, Facility upgrade/Renovation and MEP (Mechanical Electrical and Plumbing) Installation".
Our Missions are mainly "to close the gap created by Non-professionals in the industries for quality services globally as well as rendering services that will exceed customer expectation in a timely, safely and cost effective approach" through application of latest technology in the industries, continued quality improvement program, innovative research and development.
No matter how complex the project may be from the planning/design phase to the commissioning, we technically deal with it in global best practices.
WHAT WE DO:
* Design Consultancy & Supervision (Architecture and Engineering)
* Project Management, Cost Consultancy/ Quantity Surveying
* Land Surveying & Geo-informatics, landscaping Planning & Design, urban development Planning /Resettlement planning & Implementation
* Infrastructure Development ( Construction/Upgrading of Road, wharves, docks, pier, railway carriage, drainage systems, Curvet, e.t.c )
* Subsoil Geo-technical investigation/Geo-technical survey
* Building Construction (Civil/Structural Steel frame) i.e Private apartments, residential and industrial estate, Office Complex, Shopping Mall, Event Centre, Warehouse/Factories, Institutions e.t.c
* Dredging and Demolition of Civil works
* Mechanical, Electrical and Plumbing Installations
* Cooling Systems Construction, Installation and Maintenance (i.e industrial coldroom, refrigerator, Air Conditional, Air curtain e.t.c.)
* Renovation/facility upgrading/ General Maintenance, and interior works
* Logistics/ Procurement/General supplier/distributor
All our in house technical personnel are duly certified by professional bodies such as ARCON (Architects Registration Council of Nigeria), COREN (Council for the Regulation of Engineering in Nigeria), SURCON (Surveyors Council of Nigeria), NIM (Nigerian Institute of Management), NIQS (Nigerian Institute of Quantity Surveyors, CORBON (Council of Registered Builders of Nigeria), NBA (Nigerian Bar Association) & NISP (Nigerian Institute of Safety Professionals), AMI ( African Management Initiatives), PMI (Project Management Institute) e.t.c.
Our professional team, including partners are subjected to rigorous standards of performance in matters of design, cost and schedule management. In working with you, we will assemble a team best suited to your requirements and appoint a manager who will be your chief contact and available to you sir at all times.
Currently by God's grace, Cmseal Int'l Ltd is offering Consultancy services such as design services, land surveying & Geo informatics services to AC YANTENG WEST AFRICA LTD/ GTI SERVICES LTD and INCORPORATED TRUSTEES OF IREDE ONISIWO ISLAND DEVELOPERS ASSOCIATION in Amuwo odofin LGA for proposed massive housing project in Lagos e.t.c
We are also partnering with well established firms i.e ACCERS -Accounting Education Research Services (Financial, accounting & tax management consulting firm). Our banker include First Bank of Nigeria Ltd.
We are pleased to have this opportunity to tell you sir about our firm. We eagerly await the unique opportunity of working with you to actualize developmental aspirations.
Your project is an opportunity we will greet with confidence.
We humbly look forward to hearing from you sir.
Thanks sir in anticipation for the opportunity to offer our seamless services.
Yours faithfully,
Engr.Adeniji Michael
Chairman/CEO
For Cmseal Int'l Ltd.
Tel:+234 (0) 803 518 9684,+234 (0) 8182969719
Send Message to listing owner